Our City Store Hamburg - online shopping to touch
The modern jeweler concept of uhrzeit.org
We want to make the brand "Uhrzeit.org" tangible for you with a "Online shopping you can touch". We thus offer you a retail store right in the center of Hamburg, where we have a huge variety of current models as well as the possibility to select from the whole range of our manufacturers through a Online-Terminal and have models you are interested in sent to our store within the day.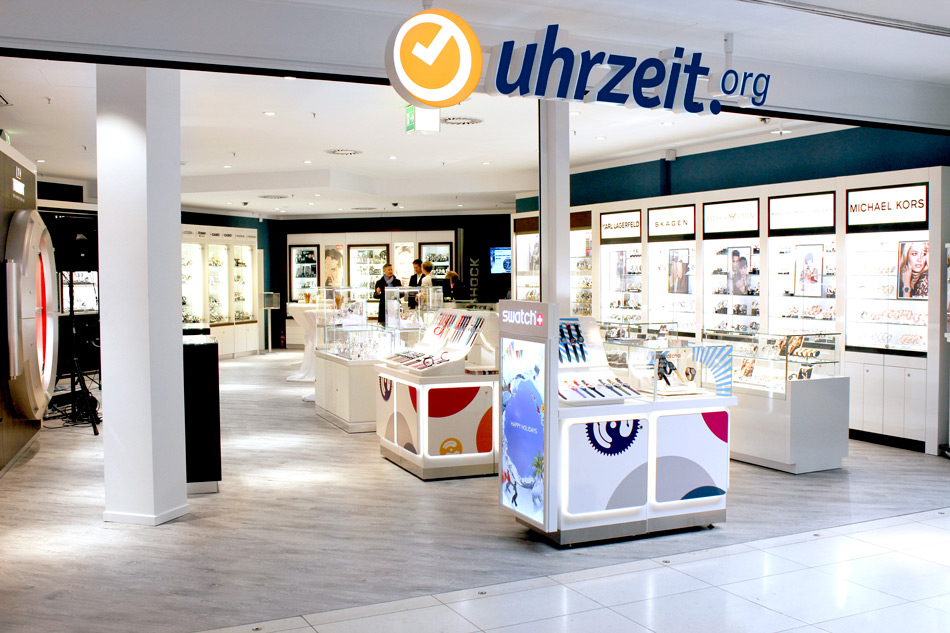 Would you like to see special watches in our store?
Select watches online that are on the closer selection for you and have them available in our store at your desired date.

To do this, simply use the link 'Request this article to the store in Hamburg' on the product page or give us a call at (040) 244 249-40.
You can have up to 5 products delivered to the Hamburg City Store and reserved for viewing.
As soon as the goods have arrived in the store in full, you will be notified by e-mail.
You will then have 7 days to view the products in the store.
Of course, this does not create any obligation to buy.




You will find us in the Gänsemarkt PASSAGE in downtown Hamburg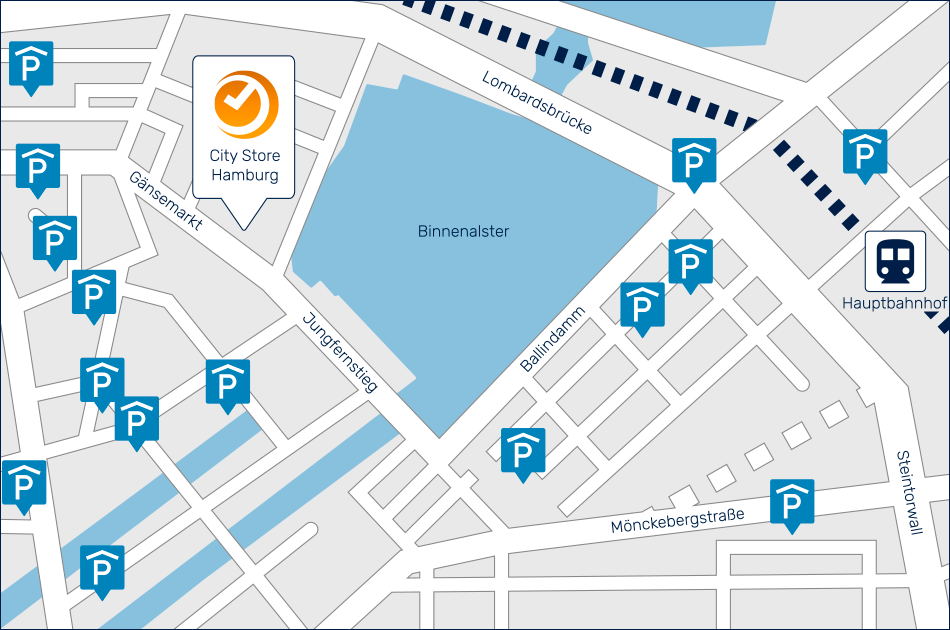 Hamburg City Store
Gänsemarkt PASSAGE
Gänsemarkt 50
20354 Hamburg
Opening hours
Mon - Sat 10.00am - 07.00pm
• open

Bus and Train
At our shop you will find a wide selection of watches and jewellery
In our store in the Gänsemarkt PASSAGE in Hamburg city you can find a large selection of watches and jewellery. Armani, Karl Lagerfeld, Michael Kors, Marc Jacobs represent the younger trendlabels and classic brands, such as Tissot, Citizen, Maurice Lacroix or Union Glashütte offer their new collections. Completed by jewellery selections of different brands, for instance Fossil, DKNY and Calvin Klein.

We are looking forward to your visit!