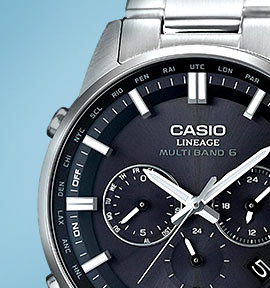 Radio controlled watches
With a radio-controlled watch you are always abreast of the times.
It allows for keeping up with the exact time, without annoying readjust, missed appointments and time change hassle:
Radio clocks do exactly what you would expect from a watch. On top of that they are a nifty companion for all occasions.

With Uhrzeit.org you are guaranteed to find the perfect radio-controlled watch for your style.
find your radio-controlled watch